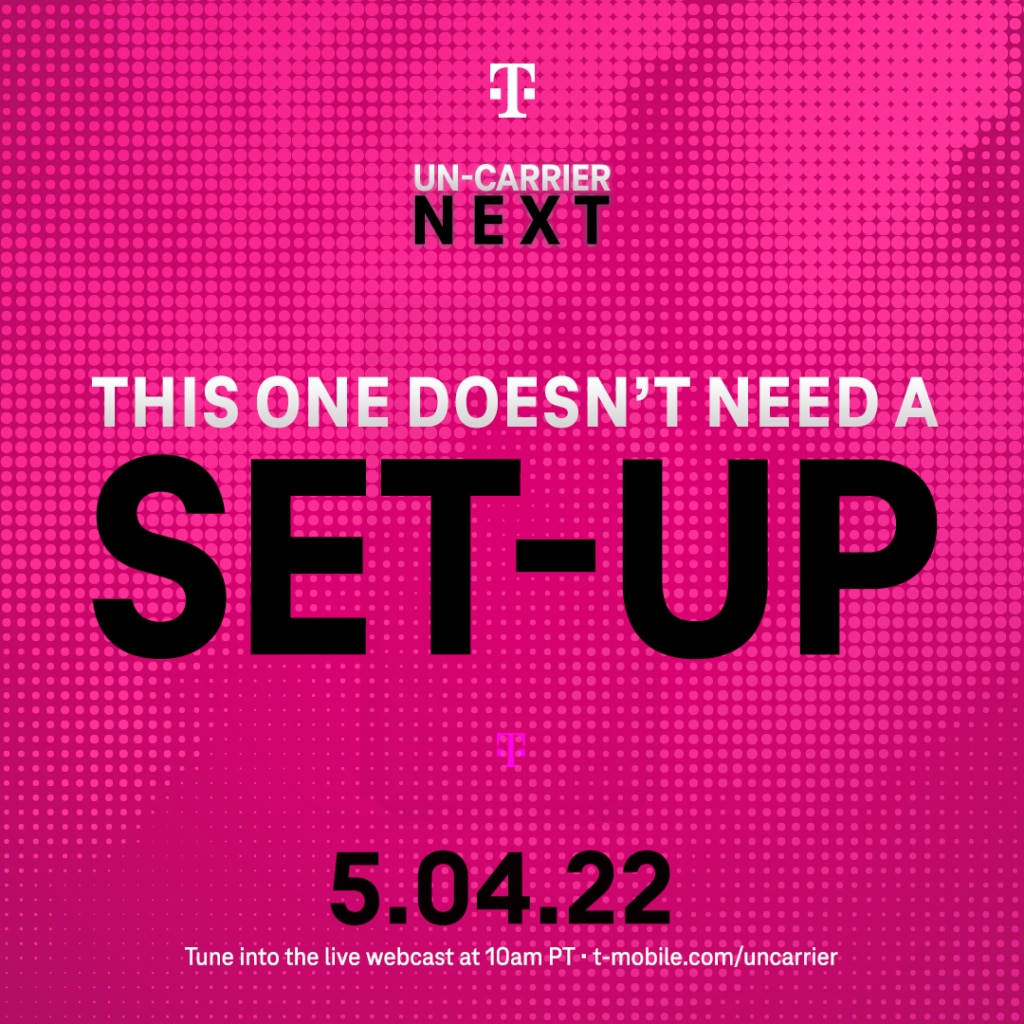 What: In a webcast, T-Mobile (NASDAQ: TMUS) CEO Mike Sievert and other executives will unveil the company's next Un-carrier move. Following the webcast, media and analysts are invited to dial in to participate in a live Q&A with executives.  
When: Wednesday, May 4, 2022 
Webcast at 10:00am PT (1:00pm ET) 
Who: T-Mobile CEO Mike Sievert along with other T-Mobile executives 
Where: Watch the webcast at https://t-mobile.com/uncarrier 
Media and analysts can also dial in to listen to the event and participate in a live Q&A with T-Mobile executives immediately following. 
Dial-in: 800-281-7989 
Código de acceso: 2157515
To ask a question, press *1.  
News materials and an on-demand replay will be available on the T-Mobile Newsroom at https://www.t-mobile.com/news shortly after the conclusion of the presentation.   
# # # 
Acerca de T-Mobile 
T‑Mobile US Inc. (NASDAQ: TMUS) es El Un‑carrier superpoderoso de Estados Unidos con una red 4G LTE avanzada y una transformativa red 5G nacional que ofrecerá una conectividad confiable para todos. Los clientes de T‑Mobile reciben una calidad inigualable por su dinero, una firme obsesión por ofrecerles la mejor experiencia de servicio posible y un dinamismo indiscutible para disrumpir el mercado y así crear competencia e innovación más allá del ámbito del servicio móvil. Con sede en Bellevue, Washington, T‑Mobile presta servicios a través de sus subsidiarias y opera sus marcas emblemáticas, T‑Mobile, Metro by T‑Mobile y Sprint. For more information please visit: https://www.t-mobile.com/.